DATE: 1/ 2
DELAY IN ISSUE OF VIGILANCE CLEARANCE - SETTLED.
Grievances of Delay in grant of vigilance clearance was brought to our notice.
In some cases clearance certificate were issued after one or two months after
retirement causing undue delay in settlement of pensionery benefits. Our Association took up the matter with the concerned authorities in Corporate Office and problem is now settled. Our friends who have retired on 31.01.2017 were issued with Vigilance clearance vide Order No.16-1/2016=M(BW-1) dated 01.02.2017.
Our Association thank all the concerned for taking prompt action especially the Coporate Office--BW Unit o/o PGM (BW), New Delhi.
DATE: 25/ 1
HAPPY REPUBLIC DAY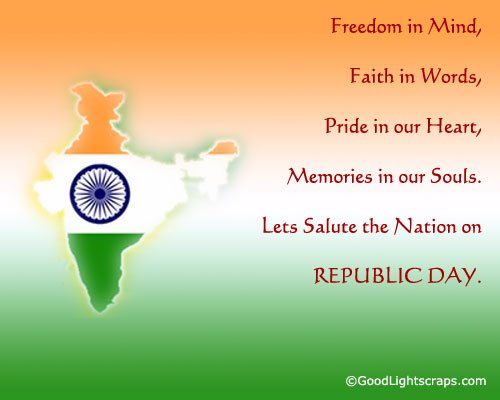 DATE: 20/ 1
EXPEDITE 78.2% IDA MERGER - BSNL ISSUES INSTRUCTIONS TO ALL CIRCLE HEADS
BSNL CORPORATE OFFICE SOUGHT STATUS REPORT AND INSTRUCTED ALL CIRCLE HEADS TO EXPEDITE REMAINING CASES .
< View letter >
DATE: 11/ 1
REVISION OF IDA W.E.F. 1.1.2017
DPE has issued orders revising IDA w.e.f 1.1.2017 from 120.3% to 119.5% for CPSEs where last pay revision was implemented w.e.f. 1.1.2007
DATE: 10/ 1
STATUS OF 78.2% IDA PENSION REVISION CASES:
Dear Members, Secretary met AO, Special Cell o/o CGM, BSNL Tamilnadu Circle on 09.01.2017 and ascertained the status of 78.2% IDA Pension Revision cases, They have told more than 50 cases sent to DOT Cell and the rest of the cases in progress.
Further, secretary also met Deputy CCA at DOT CELL on 09.01.2017 and he has told a team has formed consisting 15 members to process the 78.2% IDA Pension Revision cases and they are clearing 120 cases per day and also planning to speed up cases.
*********************************************************************************************************************************
DATE: 10/ 1
EXECUTIVE--CUM--NEW YEAR MEETING:
The Executive--cum--New Year Meeting was held on 07.01.2017 at 16.30 Hrs at Hotel Kanchi, Ethiraj Salai, Egmore, CHENNAI. Shri S.Kadirvelan, President presided over the meeting and Shri S.Balakrishnan, Secretary welcomed the gathering with 'NEW YEAR' Greetings. Homage was paid to Shri K. Marimuthu, Executive Member of our Association and two minutes silence was observed.
Shri S.Kadirvelan, President addressed the gathering. He outlined the formation of our Association and its various activities in detail.
Secretary explained the status of 78.2% IDA Pension Revision cases, 3rd PRC for BSNL employees (Executive and Non Executive) W.e.f 01.01.2017, Medical Allowance without Voucher and other issues. Further, Secretary narrated the 5th AGM celebration on 11.09.2016 at Coimbatore and submitted the Meeting Expenditure Statement and the same was duly approved.
In the meeting the 'DIAMOND JUBILEE CELEBRITIES" Shri G. Masilamani, Shri G. Venkataraman and Shri S. Kathiresan were honored by a memento by Shri S. Kadirvelan, President and garlanding shawl by Shri V.S. Venkatraman, Executive Member. Shri G. Vasudevan, Retired DGM (Fianance) spoke on various issues related to pensioners. Shri K.R. Palanisamy, Treasurer proposed vote of thanks.
The meeting expenditures sponsored by Shri R. Duraisamy on the eve of his birthday on 07.01.2017.
@@@@@@@@@@@@@@@@@@@@@@@@@@@@@@@@@@@@@@@@@@@@@@@@@@@@@@@@@@@@@@@@@@@@@@@@
First
<<
30
31
32
33
34
35
36
37
>>
Last