DATE: 27/ 11
Smt PADMAVATHI , W/O Shri T.N.Subramanian, Trichy expired yesterday evening (26.11.2016) at Trichy.
WE CONVEY OUR HEARTFELT CONDOLENCE TO THE BREAVED FAMILY.
(T.N.SUBRAMANIAN's mobile number : 9894401670)
DATE: 23/ 11
STATUS OF 78.2% IDA PENSION REVISION CASES:
Dear Members,
The processing of 78.2% IDA Pension Revision cases are all most over. Further, it is ascertained some cases are sent to DOT Cell for issue of Orders. Rest of the cases will be sent to DOT Cell during First week of December 2016.
On receipt of 78.2% IDA Pension Arrears members are requested to "DONOTE" liberally to strenthen the Association.
*************************************************************************************************************
LAST DATE FOR SUBMISSION OF LIFE CERTIFICATE EXTENDED
DATE: 14/ 11
As per Government of India, Ministry of Finance, Department of Economic Affairs PRESS RELEASE dated November 13, 2016, the last date for submission of the annual life certificate for the government pensioners which is to be submitted in November every year has been extended up to January 15, 2017.
***********************************************************************************
DATE: 5/ 11
WEDDING BELL:
Chi.S.VINOD, S/o Shri N.Sundaram Weds Sow:B.KARTHIGA on 6th November 2016 at Thiruchengode "Arthanareeswarar Temple".
The Reception will be held at "SOLAYAPPA GOUNDER THIRUMANA MANDAPAM" Attayampatty, Salem at 12.00 PM on 06.11.2016.
On this auspicious occasion our Pensioners' Association wishes the young couple for their "New journey" in their life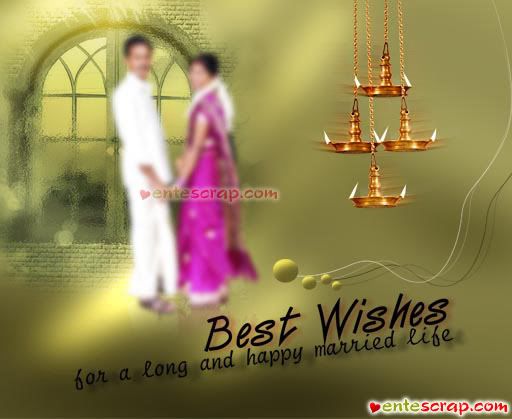 DATE: 1/ 11
SUBMISSION OF "LIFE CERTIFICATE" FOR LANDLINE TELEPHONE:
All pensioners are requested to submit the "LIFE CERTIFICATE" for their LAND LINE TELEPHONE connection to the concerned Commercial Officer of the respective SSA on or before 30.11.2016.
If the life certificate is not submitted then monthly rent will be collected from the pensioner

.
******************************************************************************
DATE: 1/ 11
SUBMISSION OF "LIFE CERTIFICATE" FOR PENSION:
Members are requested to submit their "LIFE CERTIFICATE" on or before 15.11.2016 to the Bank or Post Office where the pension is credited. If the Pensioner failed to submit their certificate, the pension will be stopped from December 2016.
@@@@@@@@@@@@@@@@@@@@@@@@@@@@@@@@@@@@@@@@@@@@@@@@@@@@@@@@@@
DATE: 31/ 10
RETIREMENT WISHES:
Shri S. Ramamurty, Executive Engineer, BSNL Civil Division, Erode is retiring from service on 31.10.2016.
On this occassion our Pensioners' Association wishing him "A HAPPY, JOYFUL, PEACEFUL, HEALTHY AND LONG RETIRED LIFE".
@@@@@@@@@@@@@@@@@@@@@@@@@@@@@@@@@@@@@@@@@@@@@@@@@@@
DATE: 30/ 10
DA INCREASED 2% FOR CENTRAL GOVT PENSIONERS W.E.F 01.07.2016:
The DA 2% hike for all Central Govt Employees/Pensioners w.e.f 01.07.2016, which was duly approved by Central Cabinet. The orders are yet to be issued.
***********************************************************************************************************************************************
First
<<
33
34
35
36
37
38
39
40
>>
Last